Welcome to the North Royalton Chamber of Commerce Online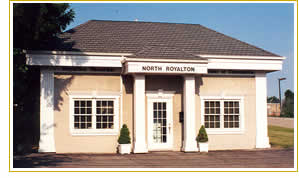 The North Royalton Chamber of Commerce offers a wealth of information for its area business members, residents and newcomers to our area. Our members enjoy networking, socializing and the benefits from our support and assistance.
The Chamber is the hub of our community, and its news publication, the Royalton Recorder, is the Heart of our Hometown!
WELCOME NEW CHAMBER MEMBERS!
Brian Klecan, 401(K)Prosperity, a Division of Planned Financial Services
Mike Joseph, Michael's Restaurant
Anton Krieger, Student
Richard Dembowski,Auto Service Specialists
Cynthia Dembowski, Auto Service Specialists
Nate Kronenberger, Auto Service. Specialists
Candra Kall, First National Bank
Shelley Rubino, CIVF Management Ltd.
Sheila Rohal,Town Planner
Serena Raybould, Kavana Social Kitchen
Tom Thompson, Align Fitness and Coaching
Kristopher Toth, Toth Painting Solutons Inc.
Susan Laing, New America Insurance Agency Inc.
Michelle Green, HER Realtors Michelle Green Professional Group
Rich Ganim, Angie's Pizza
Sharon and Leo Ciccotosto, Chloe's Consignment
Igor Bogdanovic, Cheetah Floor Systems, Inc.
Cyndi Quinn, Imagination Station
John Mangol, John Mangol Photography, LLC.
Kristi Pianka, Sublime Pet Spa
David Cannon, Stay-A-While Cat Shelter, Inc.
Chamber Application
NORTH ROYALTON 2020 BUSINESS DIRECTORY
Need a service and want to shop locally? Here is the 2020 Business Card Directory. Keep it on hand, and use it often when you need a service and want to use a local professionals. Please support our local businesses.
BUSINESS DIRECTORY 2020
MEMBER NEWS
Promote Your Business with an E-Blast! Check Membership Directory/Member News for important accouncements.

Visit events listing for more info
Become a Featured Member through our Sponsors Program
See your business or organization prominently displayed within our website. Become a featured member through our new Sponsors Program. For complete details regarding ad specifications, sizes and pricing; contact info@nroyaltonchamber.com today!