Community Library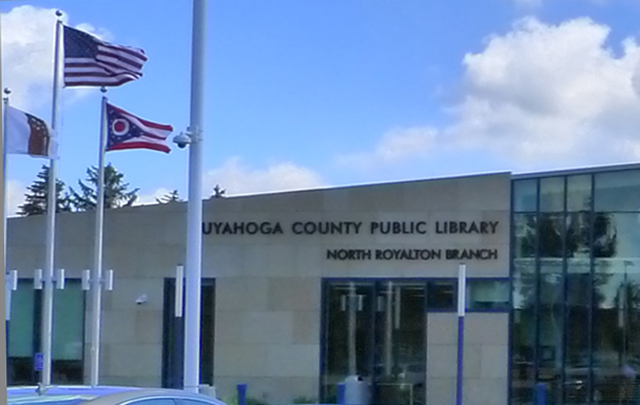 Working to serve an active and supportive community, the North Royalton Branch Library, located at 5071 Wallings Road, provides many services to its customers who visit regularly because it has become an important part of their lives. It is one of the busiest branches of the Cuyahoga County Public Library- open 9-9 Monday through Thursday, and 9-5:30 Friday and Saturday.
The library offers Bestsellers, Nonfiction, Large Print books, DVDs, Books on Tape in both CD and Cassette formats, over 125 different magazines, an excellent collection of music CDs and comic books and graphic/manga novels.
For those who love technology… the building was recently wired to be WI-FI, so you can come in with your laptop and sit anywhere in the building to tap in…. They also offer 14 internet computers with free access to customers, as well as a huge range of databases and internet sites to help with homework, business, genealogy and general reference queries.
Programs are presented for all ages- Mommy and Me programs for the very young (0-18 months), Toddler Time (18-36 months), Preschool storytime (4-5 year olds), after school programs (K-4) and Teen specials. For adults there is a full range of programs to interest… this year was gardening, yoga, paranormal, AARP driving and more.
The North Royalton Library is such an integral part of a growing community…don't miss out. Stop in and see what your community library has to offer!
How to contact your library.
Phone: Phone 440-237-3800
Visit website